Summer at KOM 2019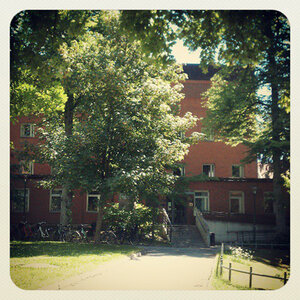 For general or practical questions the International Desk can answer most questions. You can reach the International Desk through telephone at +46 (0)46 222 0100, via email at studentreception@lu.se or via Facebook.
Course schedules, syllabuses and reading lists can be found on each course's webpage. To see when each course begins, go to Introductory meetings.
CURRENT MSc PROGRAMME STUDENTS:
If you have questions about resubmissions of exams, essays and papers, please ses the August schedule (PDF) for this (scroll down for master programme courses).
If you are experiencing technical difficulties related to your IT account, please contact LU Servicedesk
NEWLY ACCEPTED PROGRAMME STUDENTS:
For questions about the programme, schedules, courses or literature, please direct them to the master programme co-ordinator from August 5.
Information concerning other departments' summer opening hours is found here.
We wish you a wonderful and relaxing summer!