How is the MSc taught?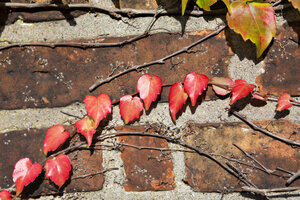 Our teaching includes international scope for theorizing and researching media, using real world case studies, and a range of materials that emphasizes experiential learning.
Students combine empirical evidence and critical theory from the social sciences and humanities to ask critical questions of media past and present. Rather than use one theory to explain mass communication, we examine the situated, contextual and multidimensional aspects of media around the world.
Courses involve a combination of lectures, seminars and workshops, including student presentations and group work. Assessments include academic essays, presentations and an academic thesis.
Our MSc courses are taught in English, with the key reading, lectures and seminars are all in English. You should be comfortable speaking in English and writing full length academic essays in English language. Many of our students are from a range of regions and cultures, so there is a friendly and supportive environment for international and exchange students taking courses. You will find Lund University has many international students and support services in both Swedish and English.
There are masterclass courses of 7.5 credits taught by experts who have published books on media in the areas of political culture and media audiences. There are general 15 credit courses in broad theories and methodologies, including Cosmopolitanism, Media and Participation, and Media and Communication Methodology. There are specialist courses taught by experts who have published in the area, including Media, Health and Society.
What is the teaching and learning environment?
Postgraduate students participate in a lively research department with regular international conferences, seminars and events. See our last international conference Media Mixing, March 2019. As a psotgraduate student in our programme, you will be part of and have the option to help organise a Postgraduate Symposium, held i February of each year. Additionally, the programme awards the best theses from each year a publication in our thesis book series, available in pdf download.
We have regular visiting scholars from around the world, including scholars such as John Corner (Leeds University, UK on politics and the media), Jose Manuel Noguera (Catholic University, of San Antonio, Spain, on social media activism), Kun Li (Peking University, China, on Chinese broadcasting and journalism), Anjali Monteiro and Kizhavana Jayashanker (Mumbai University, India, on documentary).
How will this MSc help career prospects?
Students graduating from this programme will be prepared for professional opportunities in research education, academic careers, media and cultural industries, national and international policy and production sectors, commercial and public service organization and NGOs. Above all, graduates will have the critical skills necessary to evaluate and understand media in range of professional and private spheres.