Guest Researchers
October 2019, Dr. Fredrik Heinz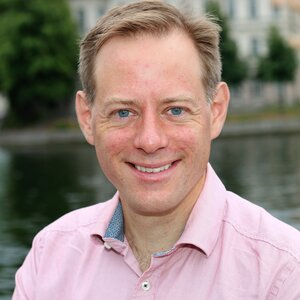 Under det kommande året får institutionen äran att gästas av Fredrik Heinz, docent i datavetenskap vid Linköpings universitet.Heinz intresse inom AI handlar främst om att förstå hur datadriven maskininlärning kan kombineras med symbolisk slutsatsdragning, men han vill också som han uttrycker det "utforska de tvärvetenskapliga aspekterna av AI som hur AI påverkar andra ämnen samt hur AI kan användas som metod i andra forskningsområden". Heinz intresserade sig för frågor som berör AI redan på högstadiet och gymnasiet. Han var "väldigt intresserad av rationalitet och förstå hur man kan agera optimalt rationell". Datorers förmåga till rationalitet knyter an till det Heinz tycker är en vanlig missuppfattning kring AI. Enligt honom är det vanligt "att tro att en dator som är extremt bra på sak som att spela 'Go' eller 'Jeopardy' även är bra på andra saker". Han förklarar vidare: "IBMs svårigheter med att tillämpa Watson i andra domäner är ett tydligt exempel på detta. Rent generellt gör vi för många liknelser mellan AI och människor, i grunden är de väldigt olika".Under hans vistelse på KOM hoppas Heinz att han kan lära oss mer om förhållandet AI – människa, och själv hoppas han att han får "lära mig mer om de forskningsutmaningar som ni på KOM har samt utforska hur AI skulle kunna användas för att lösa dessa".
January 2019, Dr. Ana Jorge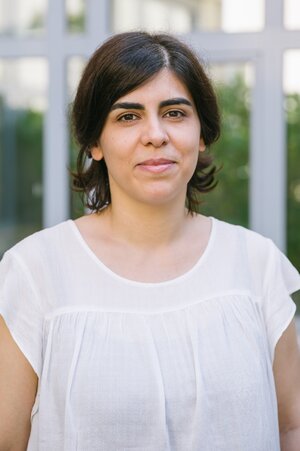 Ana Jorge is Assistant Professor at the Catholic University of Portugal and a researcher at CECC (Communication and Culture Research Centre). She holds a PhD in Communication Sciences from University NOVA of Lisbon (2012), with a dissertation on Young audiences of celebrity culture, and conducted postdoctoral research on Media education (2013-15). She has studied different aspects of the relationship between children, youth and media: as media audiences, as objects of representation in the media, and as content producers. She has participated in international research networks on audience studies and digital literacy: COST IS0906 Transforming Audiences, Transforming Societies (2010-14), Media Literacy Policies (2013-14), AHRC Consortium on Emerging Directions in Audience Research (2014-17), and currently COST IS1410 DigiLitEY and IS1401 European Literacy Network; and in international and national projects on the use and production of digital media by children and young people EU Kids Online, RadioActive101.


Spring semester 2018, Mania Alehpour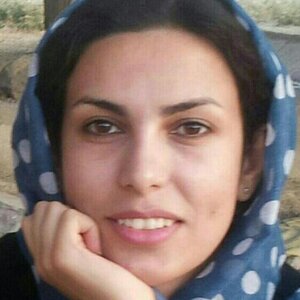 Mania
is a PhD candidate in communication studies from the
University of Tehran
, Iran. Her field of research is media and children. She is interested in how children think in general and how media can affect their way of thinking!
The main focus of her research is on children and animation. Her thesis title is:
Animation and Critical Thinking: a Study on Iranian Children's Reception of Critical Concepts with a Focus on Selected Animations.
Publications
:
"Children's Reception of Critical Contents in Brave and Frozen", Mania Alehpour & Hamid Abdollahian, (Forthcoming 2018)
"How Adolescents with Asperger Syndrome (AS) Experience the Internet as a Communication Medium" . Athens Journal of Mass Media and Communications, vol 2, issue 3, July 2016, pp. 205-218.
"The Evolution of Representation the "Other" in the Oscar Winning Animations". Azam Ravadrad؛ Mania Alehpour . Volume 17, Number 36, 2016 pp. 85-105
"A Meta-Analysis on Researches which are about the ways Children Use the Internet". Tehran. Allameh Tabatabaie Journal. 2016
"The Semiotic Analysis of the Images Presented in the Weblogs belong to Iranian Women". Global Media Journal-Persian Edition. Vol 10, December 2010. ISSN 2008-0468
"The Semiotic Analysis of the Images Presented in the Media of the National Tax Administration". Volume 20, Number 13 (6-2012)
27-28 September 2016, Rita Figueiras and Eduardo Cintra Torres
Visiting Professors with the Erasmus exchange programme between Lund University and Catholic University Lisbon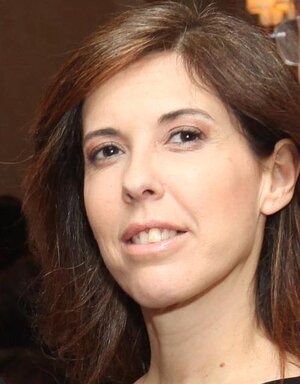 Rita Figueiras
Associated Professor at Universidade Católica Portuguesa, Coordinator of the PhD program in Communication Studies and member of the Board of Directors of the Research Centre for Communication and Culture - CECC. Latest book: «Beyond the Internet. Unplugging the Protest Movement Wave» (co-edited, 2016, Routledge).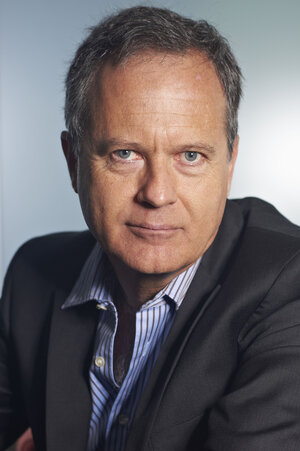 Eduardo Cintra Torres
Visiting Assistant Professor,
Universidade Católica Portuguesa
. Researcher at the CECC. Latest of 17 books: «Marques» (História dum Perseguido) de Afonso Lopes Vieira (org.), Lisbon, INCM, 2016; Telenovela, Indústria & Cultura, Lda. [Telenovela, Industry & Culture, Inc.], Lisbon, FFMS, 2015; From Multitude to Crowds: Collective Action and the Media, co-edited with Samuel Mateus, Frankfurt, Peter Lang Ed., 2015
TUESDAY SEPT 27th
12-1.30PM: Venue A121 SOL Centre, Msc Media and CommunicationRita Figueiras (20 minutes presentation): Pundits and Portuguese SocietyWho are the Portuguese media pundits? Where do they come from? Is this a balanced gender space? What was the impact of structural changes in the media market and Portuguese society with regards to the space occupied by pundits? In order to answer these research questions, the session presents an empirical study regarding the space given over to pundits in Portuguese press between 1980 and 2005, a period of significant change in Portugal.
The space of opinion represents a closed circuit to those outside, but it is internally dynamic, appearing, therefore, to reveal a high level of immunity to the changes seen in the media sector and in Portuguese society, which began in the 1980s. In spite of so many major structural changes, why is the pundits' profile perpetuating itself throughout the years is an issue that this presentation will also address.

Eduardo Cintra Torres (20 minutes presentation): Portuguese Telenovela: Industry, Text, Audience
Telenovela is the lever of the modest Portuguese audiovisual industry. In this six months research with writers, producers, directors, actors, directors and viewers of the telenovela Mar Salgado, broadcasted by the generalist private channel SIC (2014-15), the main interest was in the articulation between the industrial and cultural dimensions of the almost 300 episodes serial. The empirical research centred in the making of one episode, from its conception by the mais writer to its transmission and reception. The research was published in the book Telenovela, Industria & Cultura, Lda. (Lisbon, FFMS, 2015).
WEDNESDSAY SEPT 28 WED
10-12PM: Venue A339 SOL Centre. Research seminar, latest research.

Rita Figueiras (30 minutes presentation): Beyond the Internet: Unplugging the Protest Movement Wave
In this presentation I will focus on my recent co-edited book "Beyond the Internet: Unplugging the Protest Movement Wave" and examine the technological dimension of the recent wave of protest movements in Spain, Portugal, Greece, and Ireland. Offering an opportunity to achieve a better understanding of the dynamics between society, politics and technology, this volume questions the essentialist attributes of the Internet that fuel the techno-centric discourse. The contributors illustrate how the Internet has helped empower these protest movements and link them all together, yet has not had the power to overcome the extranet inequalities and democratic deficits that each country faced on its own terms.

Eduardo Cintra Torres (30 minutes presentation): Social Movements, Social Networks, Crowds and 'Traditional' Media
The importance acquired by social movements and their multitudinous and media expressions in political and social life of countries like Egypt, Tunisia, Brazil, Turkey or Ukraine is unanimously accepted. This presentation aims to reflect on aspects which, however, do not seem to be properly identified and established: the crowd event as, still and always, the turning point in the impact of a social movement; the relevance of the crowd beyond the possible failure of the objectives that motivated it; the explanation of the maintenance of the importance of 'traditional' media in the era of the Internet and electronic social networks; the historical affiliation of the main features of the multitudinous phenomenon and the correct accent in what is really new, as is the case of the marked individual empowerment in some contemporary crowds, and the fluidity of activism in developed democracies.


2014-2017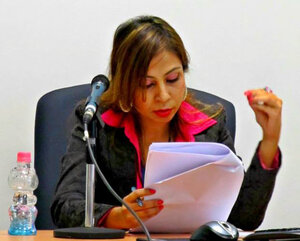 Sanchari De is a Doctoral Scholar at the Department of Film Studies, Jadavpur University, India and a recipient of the prestigious CSDS-ICSSR fellowship for her research. She has studied English Literature at the University of Calcutta and Film Studies at Jadavpur University. She has made presentations at various international conferences/ seminars/ symposia in India, Singapore and the USA. Her research interest is related to digital media, political mobilization and information aesthetics. Apart from that, she keenly studies films, specifically New Iranian Cinema. She has recently been selected by the Erasmus Mundus India To Europe (EMINTE) scholarship program to undertake research as an exchange student at Lund University, Sweden.

During her mobility period (12 months), Sanchari will by supervised by Annette Hill, take MA courses in Media and Political Engagement and Media Audiences, undertake a reading course in Media and Participation, give guest lectures on the BA in topics related to Indian media and film, digital media and political engagement, write two chapters of her thesis, present her research at the KOM seminar series, discuss her work with researchers in KOM and related departments, participate in workshops, conferences and other events within KOM and the Faculty of Social Sciences and Humanities. She will also explore teaching and research collaboration between KOM and her department of Film Studies at Jadavpur University, India.

Contact: sancharide.ju@gmail.com
Spring 2015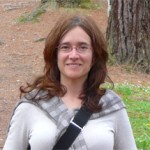 Eva Espinar-Ruiz
Between February 1 and August 31, 2015. Eva Espinar is an Associate Professor at the Department of Sociology II, University of Alicante, Spain. She is also the Secretary of the Interuniversitary Institute for Social Development and Peace (IUDESP) at the same university. She teaches in sociology of communication, social research techniques and urban sociology. Her research focuses on gender studies and sociology of media with interests in: gender representations, social movements, political participation, Internet and young people, environmental risks and advertising. She collaborates as a researcher in the project titled "Evaluation and indicators of moral sensitivity in the communication of social movements", funded by the Spanish Ministry of Economy and Competitiveness. During her stay at Lund University she will continue her research on communication, social movements, political participation and gender, discuss her work with researchers in KOM and related departments, participate in conferences, seminars and other events, explore research collaboration between KOM and her department in Alicante and participate in the Media Engagement International Conference



Autumn 2013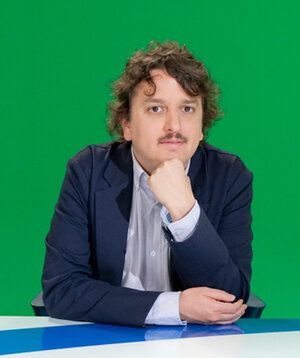 J. Ignacio Gallego

Between September 23 and September 28, 2013 J. Ignacio Gallego is teacher and researcher at the Journalism and Media Studies Department of the Carlos III University of Madrid. He holds a European Phd. from The Complutense University of Madrid. He has been a research fellow at the Glasgow Caledonian University and has also participated in the Interactive Cultures Research Group based at the Birmingham City University. In 2010 he published the book: "Podcasting. Nuevos modelos de distribución para los contenidos sonoros" (Barcelona: UOC Press). In 2012 he coordinated the book "Sintonizando el futuro: radio y producción sonora en el Siglo XXI" (Madrid: IORTVE). Is member of the European Cost Action ISO 906 "Transforming Audiences, Transforming Societies". He is, actually, general coordinator of the permanent international seminar "Transformations of the independent music sector in the digital era" (
www.transformacionesmusica.com
) and member of the national research project "Cultural diversity and audiovisual: good practices and indicators" (
www.diversidadaudiovisual.org
).
Research lines
Audio content distribution: music, radio, audiences and technology.
Cultural diversity.
Popular music, media and digital consumes.
Teaching
Media Landscapes (Political Economy of Communication)
Radio Production
Radio Formats
Online CV (with papers and more):
http://uc3m.academia.edu/IgnacioGallego
Spring 2013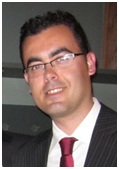 José-Manuel Noguera Vivo
Between March 5 and March 31, 2013 José-Manuel is the head of department of Communication Sciences at Catholic University of San Antonio (UCAM), Spain. He teaches Multimedia Communication at Faculty of Communication and he also collaborates with differents institutions, such as the Open University of Catalonia or the National Agency of Evaluation and Foresight. He is Liaison Officer for Academics within the COST Action ISO906: "Transforming Audiences, Transforming Societies". His research is focused on new media, journalism and social online movements. His last book is "Redes y Periodismo, cuando las noticias se socializan" (UOC, 2012). During his research stay at Lund University, Noguera will maintain several meetings with academic colleagues, will teach a
seminar about online social movements in Spain
and he will participate in the Conference Media and Passion. His web profile can be found at
http://cvjmnoguera.blogspot.com
(Spanish).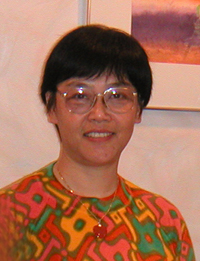 Kun Li

Between March 20 and June 30, 2013
Dr. Kun Li is Associate Professor and Chair of Department of Communication, School of Journalism and Communication, Peking University. Prof. Li received her BA in English Language and Literature from Shanxi University, China, MA in Journalism from China Academy of Social Sciences, MLS in Library Science and Ph.D. in Communication from University of Oregon. Before teaching at Peking University in 1997, Prof. Li taught in various universities in China, Japan and US. Prof. Li's research interests are theory of communication, comparative studies of media systems, American media studies, international communication, among others. During her research stay at Lund University she will do research on local media's construction of national and cultural identity. The research will be part of her research project on a comparative study of media and national image building. She will also observe courses in Media/Journalistic/Communication Studies and hold a seminar on
"Chinese Media Today: Internet Participation and Government Control".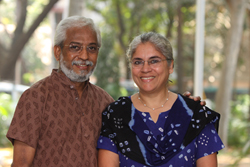 Anjali Monteiro and K.P. Jayasankar

Between 3 april and 30 april, 2013
Professors at the School of Media and Cultural Studies, Tata Institute of Social Sciences, Mumbai.
Monteiro has a Masters degree in Economics and a Ph.D. in Sociology. Jayasankar has an M.A. in German Studies and a Ph.D. in Humanities and Social Sciences. Both of them are involved in media production, teaching and research. Jointly they have won thirty national and international awards for their films. Their most recent awards are the IDPA awards and the Best film award at the International Folk Film Festival, Kathmandu for So Heddan So Hoddan. Vibgyor Film Festival, Kerala, Bangalore Film Society and Madurai International Film Festival have organised retrospectives of their work. They have several papers in the area of media and cultural studies. They are both recipients of the Howard Thomas Memorial Fellowship in Media Studies, and have been attached to Goldsmith's College, London and the University of Western Sydney. Monteiro was a Fulbright visiting lecturer in 2006-07 at the University of California, Berkeley. They have been visiting faculty at media and design institutions in India and abroad. They are active in campaigns for freedom of expression in India. During their research stay at Lund University they will hold a seminar on
"Indian Documentary: Diversity, Borders and Cultural Syncretism"
.